BILLING
 In an effort to improve our billing service, we have made a change of our billing service provider. Please see the link below for updated billing information.
REFERRALS
If you are a ThedaCare provider please enter interventional radiology referrals into EPIC.
If you are looking to schedule imaging services, please contact the facility where the service will be performed.
If you are looking to setup an appointment with one of our radiation oncologists, please contact either the Bellin Cancer Team Center at

(920) 435-8326

or the ThedaCare Regional Cancer Center at

(920) 364-3600.

 
MEDICAL RECORDS REQUESTS
We are not the custodian of the medical record. Please contact the facility where the services were performed to request medical records from their medical records department.
If you are looking to request billing records, you may contact billing customer service (link back to billing page).
FEEDBACK
Radiology Associates of Appleton is committed to providing exceptional patient care and high quality imaging services. Your feedback is important to us, and will allow us to modify and improve the level of service to those we are privileged to serve. Please contact Ryan Hoffman, Practice Director with suggestions for improving our service, or compliments on issues you found valuable to your encounter. To maintain your privacy and security, if corresponding by email, please do not provide any specific information regarding your medical condition. 
Interventional radiology:

For questions on scheduling of a procedure please contact:

(920) 358-3913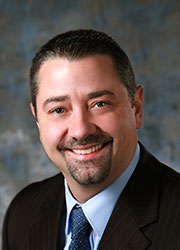 Ryan Hoffman has been working with Radiology Associates of Appleton since January 2009 as the Practice Director, overseeing the business of Diagnostic Radiology and Radiation Oncology. He has over 15 years of experience in healthcare administration, and is a member of the Radiology Business Managers Association (RBMA).
Ryan has a degree from the University of Wisconsin Madison, and is married with 3 wonderful children. He enjoys spending time with his family, the outdoors, and traveling.
Links to Appleton and the Fox Cities